Hi,
I've recieved the dice this week! Very nice.

At the moment I am trying to upload a picture of my "PIF" item. It's also a set of dice, from a tournament I organized (only once, so far).
It was 'a dodge too far' and had some siderules because the teams were playing BB on a bridge. A bit in the spirit of the town I lived in/near by, Arnhem in The Netherlands. Market Garden, etc. etc.
Anyway: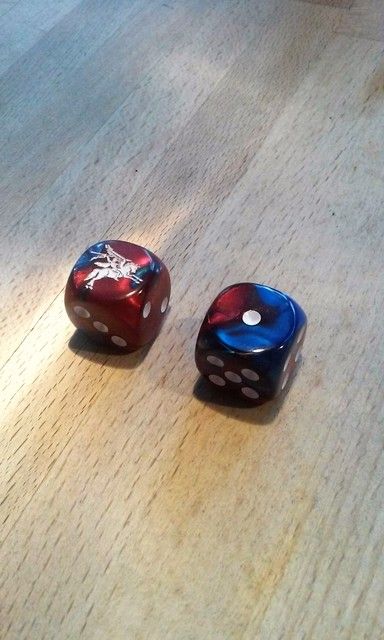 Post your interest! And I'll use a RDG or something to draw a winner.

Everyone can participate, as long as you are also willing to Pay It Forward.
Cheers,
JaM