Hi coaches !
Some months ago, I began developing a software for creating cards for miniatures board games (but not only that ...). Profile cards, Skills cards, Spell cards, ...
The software is named Geckos, and is available free and open-source :
https://github.com/Gulix/geckos/
There were already templates for games such as Pulp Alley, Pulp City, Au nom de l'Empereur, Dungeon World, Frostgrave and more generic ones.
But, hey, let's go back to basic :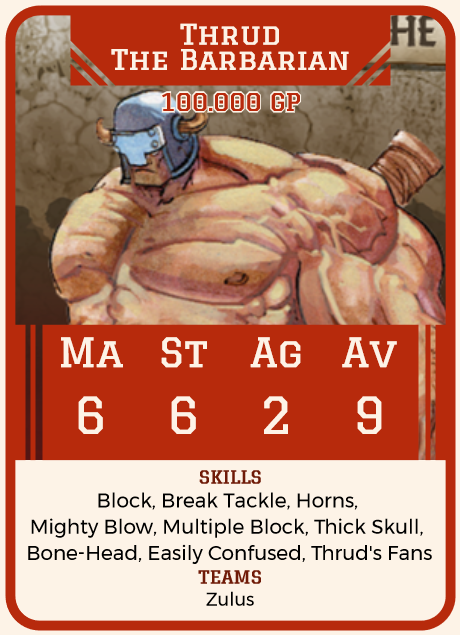 Yep, that's Thrud, the best of us all.
So, here's the card template I provide for you to make your own star players cards (or just random players). You can edit colors, change the language of the card (french & english, currently. Happy to help provide other languages), change how the picture is displayed, etc. The template will evolve, so feel free to provide ideas !
A demo is available :
http://gulix.github.io/geckos/?default_ ... dern-stars
Enjoy !