I have now completed Fezglitch, meaning the players are all done. This will bring it to a total of 15 normal players,1 big guy and 2 stars.
I used the plague priest model rather than a normal censer bearer for him as being a star I thought he should be more impressive. Even so I didn't want to just use the model as is and so gave him a headswap with the rat ogre from the screaming bell, the bandages over his face represent foul appearance. I also added an extra censer from the same model (that is super fragile and will probably break after 1 game) to make him look even more deadly. Finally I gave him a should pad to appear somewhat like a Blood Bowl player.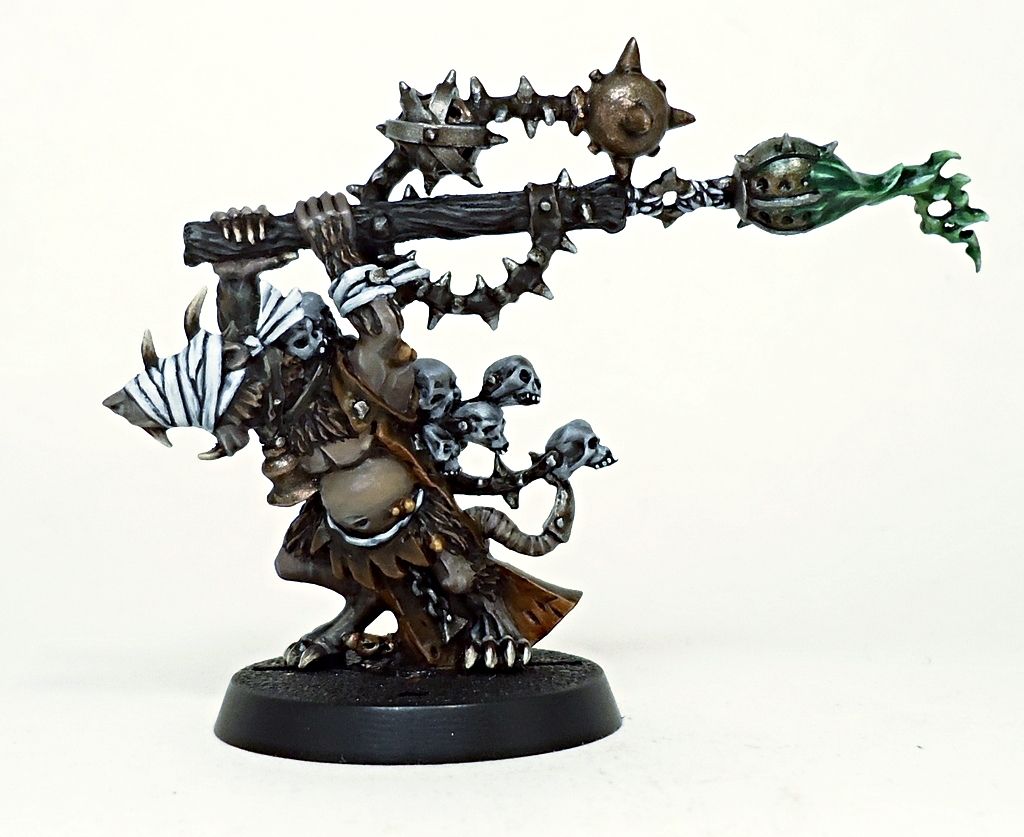 The model itself looked quite different from the rest of the team which provided a few challenges when choosing a paint scheme. Most of his clothing was robes and I followed the same convention as the gutter runner cloaks, making it dark brown to match the clothing of the normal players with orange inner lining to match the armour. As he was a plague monk I painted this orange a little dirtier than normal since he'd be even less clean.
I went a different route for his skin as well, adding more grey into the mix than with the other players. The idea was that he'd look unhealthy and diseased but not too much like a zombie. The pustules on his skin were painted brown and then highlighted yellow with a brown wash to make them look disgusting and puss filled.
For the skulls I used grey and white rather than brown and bone for highlights, this makes them look more ancient and matches better with white being the tertiary team colour.
His censers were painted a dirty bronze whilst the silver spikes and banding were also made to look suitably rusty and tarnished. I went for the classic green warpstone cloud coming from his censer. I had been tempted to paint the inner parts lighter and the edges darker, but thought that would look more like green fire than a warpstone cloud.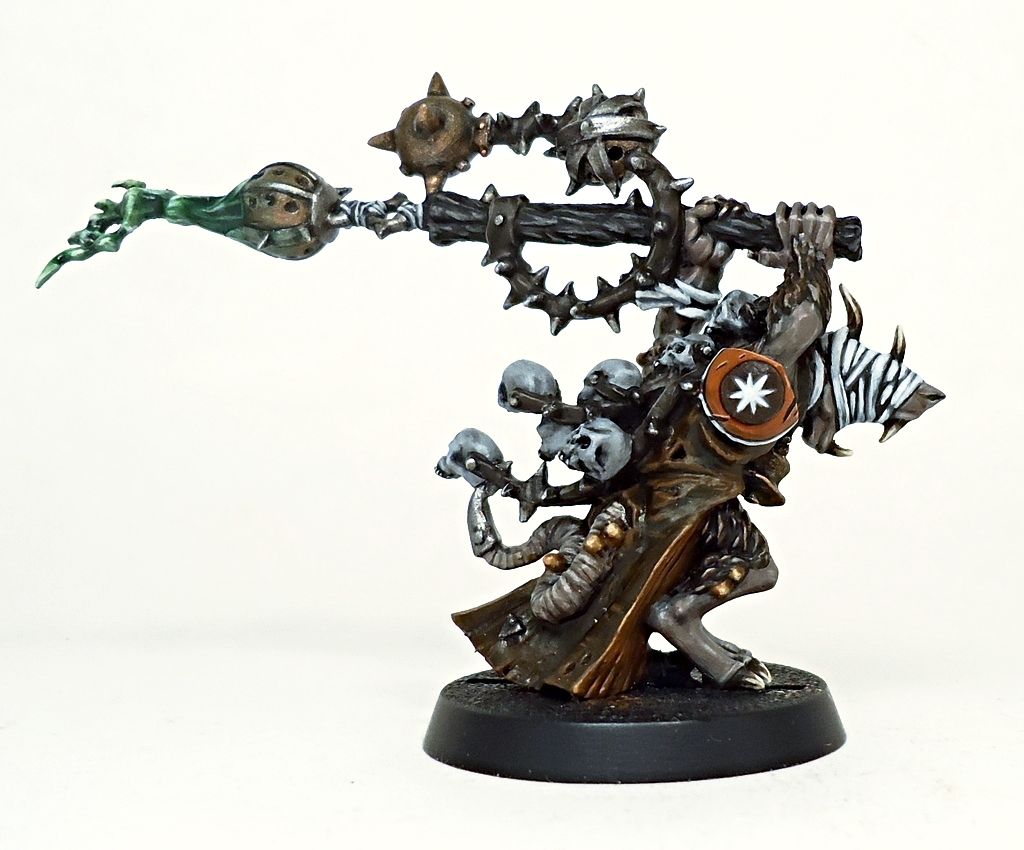 There are less than 4 weeks until the tournament (tickets still available, just go
here for more details
) and I'm also expecting to be pretty busy at work. To that end I won't be painting up any more players and will use the rest of my time to work on the player numbering, bases and display base to make as good a job as I can. Should any time be left over I will use that to work on the markers and footballs.
I have already bought a photo frame, plasticard and foamboard to use as the base. I like the idea of making an underground pitch, with damaged and overgrown flagstones along with the NAF logo. There is also a possibility of turning it into a sewer or adding some extra details from my bitz box such as rats, debris or chunks of warpstone.
_________________
My past and current modelling projects showcased on
Facebook
,
Instagram
and
Twitter
.