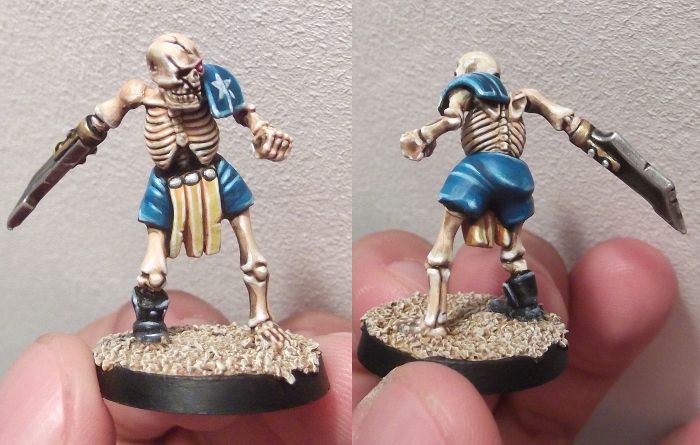 "Not much is known about the former pirate Sinnedbad, Bob!"
"Yes Jim, he had some success while playing in the sealeagues, before and after his death. Some say he lost most of his limbs after losses."
"That`s true Bob! Did you know, he`s hiding a metal replica of a foot in his boot?"
"Really? How did he lose it?"
"When thrown into the water after a loss, a shark bit it off."
"Those sharks are nasty creatures, Jim. What about his arm?"
"Lost in a dispute with a werewulf."
"And his eye?"
"A sea-gull shit into it."
"WHUA...!? You don`t lose your eye from that!"
"True, but he had the hook only for a day by then."
"Oh...makes sense."