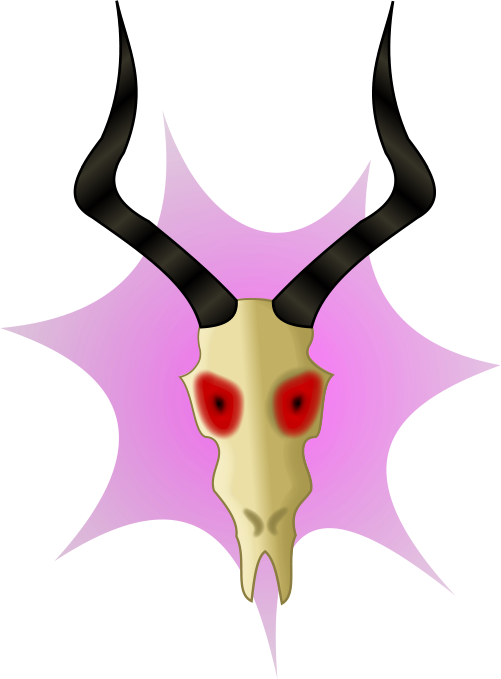 glowworm wrote:
.......
3. Does this mean your feeling a calling to Woodelves?
....
Almost!
Presenting the Ghrond Gazells team blog!
After using Underworld since July I'm a tad tired of having my butt kicked so when I found a Shadowforge human team in my bitz box I knew it was time to try a team I had never played before, Dark elves!
The Ghrond Gazells, hailing from the northern temple city of Ghrond the team is forged from a gaggle of vicious cut throats with a lust for fame. Wrangled together by a High Priestess of Khaine, Glia Rawd, to garner favor, followers and pure murderous energy for her violent god and where better to start for murder and violence then the Blood Bowl pitch?

1. P'eelo Fritake. A mercilessness bride of Khaine with an insatiable blood lust. (Witch Elf)
2. Mu'Tak. Strong and bold Mu'tak is know for her love of crushing the skulls of downed opponents beneath her boot. (Blitzer)
3. Kree lak. Young and brash Kree lak once round house kicked the head off of a loyal fan for a three gold bet. (Blitzer)
4. Ru'bak. Not much is know of the quite Ru'baks past but her actions speak for themselves. (Blitzer)
5. Melow. Once drank a cup of vampire blood on a dare, she has been giving everyone weird looks ever since. (Linewoman)
6. Celro. Said to be born of a stupified dark elf priest and a drunk swine Celro seeks to find her true mother, or if that fails roast her current one. (Linewoman)
7. Prooolen. Stupid name, stupider player, Prooolen was once kicked in the head by a Bull Centaur and has never truly recovered. (Linewoman)
8. Ilorf. Once burped the 14,000 character wizard alphabet, not willingly, it was a cheap halfling curse. (Linewoman)
9. Anlore. Loves long walks by the sulphur pits, tall, undead men and fine blood wine. (Linewoman)
10. Grizelda. She resembles more a goblin then a dark elf, but that hasn't stopped her flirting anything with two legs, or a pulse. (Linewoman)
11. Trelner. Once participated in a Snotling neck breaking contest, got to forty eight before she got a wrist cramp, reached eighty seven before she stopped. (Linewoman)
The Vanguard league starts at 1 mil + 5 free fan factor so the Gazells starting line up was as such=
1x Witch elf, 3x Blitzers 7x Linewomen and 2 re-rolls.
With no prep time to paint the team what I did was cut 11 paper strips and wrote the players number and an initial for their position title on the strip of paper, I then used a hole punch to make a hole in each strip the end result was a team wearing big white aprons.
The first match was against Tompkins -insert name here- dwarf team. Tompkins won fame and successfully kept the game at a snails pass as he grinded the way to 1-0 after the first half, a quick two turn score from me brings the game to a draw until the end three turns when I was five players down and couldn't break through his walls with my limited players and he scored the winning touchdown with his troll slayer. I received three injury, caused none but I didn't even get a miss next game, Khaine smiles upon us this day.
Mu'tak was awarded MVP and skilled up gaining +MV, and I gained 60k in winnings.
My second match was against Lee Hannons 'The Wenches of Farthing wood', a semi-skilled wood elf team with a block treeman, kick line elf and two guard line elves.
That one point of armour really helps in elf vs elf confrontations. I won fame and because of that two thrown rock kick off rolls. The game was a series of convoluted scrums and wild dashes for touchdowns. While tense the game ended in a 2-0 win for the Gazelles, a blitzer may miss the next game with a niggling injury but I now have my apothecary and my Witch elf gained block. I was planning on saving for that last blitzer
*
but I decided to buy an apothecary instead. 40k in the bank, fan factor stays the same.
Prooolen was awarded MVP.
*After a glorious victory for the Gazelles drinking was in order, after a extended boozing session at the Cloak and Stagger the girls stumble a disgruntled, grimy little man in one of the cities many back alleys, drenched in blood the man mumbled something of old curses and necromancy. Glia could feel the murderous energy emanating from this mans skin, a great find indeed and after a brief, albeit completely drunk discussion the man is convinced to join the team as an apothecary. He reveals his name to be Saltrock Pete, a once proud ship cook, skilled with a cleaver and seasoning Pete lost a good few of his marbles after staring deeply into an arcane tome someone left in place of his usual dog eared cook book. Instilled with a bizarre arcane presence he himself doesn't understand Pete is sure to make a fine, if clumsy, addition to the team.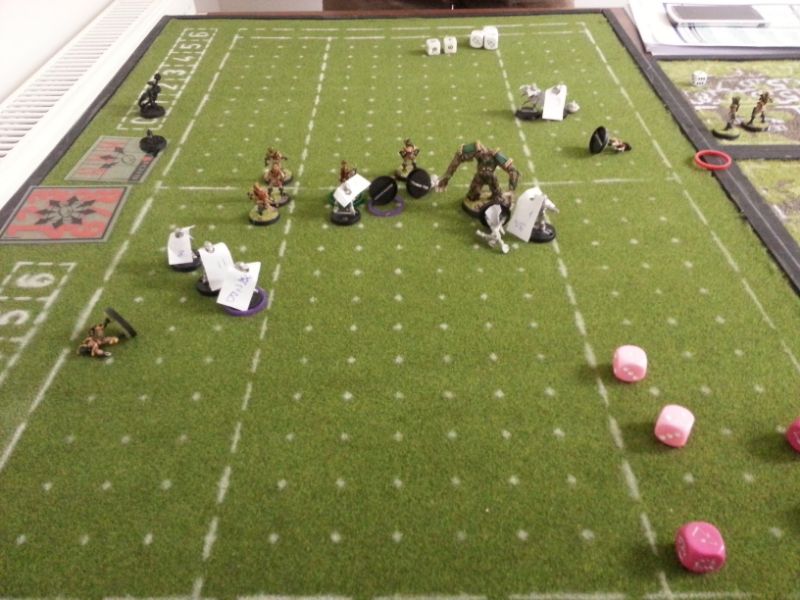 A pic of a rudimentary team sheet after game two before I finished off all the player names=