Are you ready to compete on the
(second)
oldest french tournament ? The 14 edition of the Snow Bowl is on your roadmap then.
As usual, it will take place at
la ferme des Tilleuls
à Ayn, SAVOIE, FRANCE. From friday the third of february for the first gamers, to 3 rounds on saturday, a long night of free games and cold pints, till sunday with 2 rounds.
5 rounds, hot and local food at every meal, warm beds
(and free snorings)
, some snow (or not, or a blizzard), Savoie Flags and exhaustion are waiting for you at the incredible price of 50 € on pre-registration, or 60 € on site.
Paiement to "Spartak Chambery" must be sent to Quizz :
Sébastien VANDEMEULEBROUCK
280 route du Banchet
73470 Novalaise FRANCE
with NAF number and nickname on back
Rules : will come next
Theme :
When you mix february and XIV edition (and some green Chartreuse), we saw february the 14th ... HAPPY VALENTINE DAY !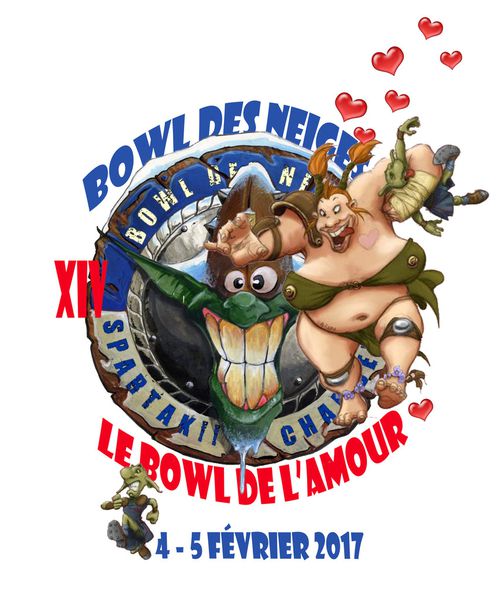 Wanna taste snow on your face, wanna know if your tires are snow capable, and if you remember how to mount chains on your tires ...
original post on the french forum